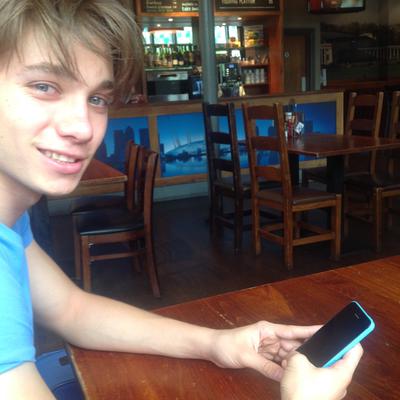 by Jan
(Slovenia)
Me and my Phone, yes we are both in blue but it's a coincidence 😄
Hello all my name is Jan from Slovenia.. I've had my 5c for three years now and it's still going strong, I feel it's a lot more better than a Samsung actually, it's much more handy and the battery life is excellent.
The only problem I hate is not the phone but the Chargers, they are really s@&t. I have had to replace chargers three times since I got the iPhone 5C, at 40 bucks a peace it has not been cheap. Also the headphone jack is not connecting well, I have to keep shifting it for it to connect b4 I can get some sort of music.
Any more questions? Just leave a comment below

Join in and write your own page! It's easy to do. How? Simply click here to return to Your Mobile Phone.