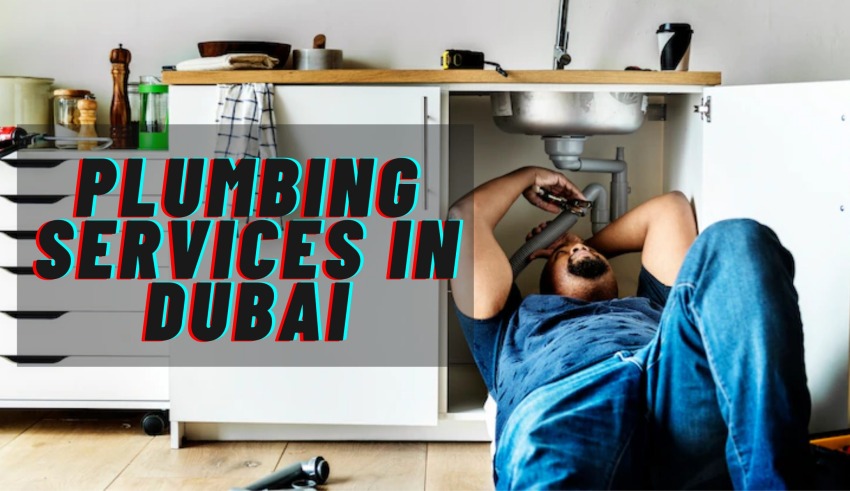 Plumbers are the go-to people with all the tools handy for a plumbing issue at home or in your office then the best plumber found in plumbing services in Dubai. In your daily life, you may come across plumbing issues such as a clogged drain or a broken sink pipe. This can hamper your daily life and cause inconvenience. Therefore, it is important for us to get such issues fixed by the right plumbers and on time.
From leaking pipes and faucets to the repair of water systems, plumbers can handle all kinds of issues. Thus plumbing is an important service for all residential and commercial services not only related to water transmission but also to general maintenance and upkeep of heating systems, furnaces, washing machines, water boilers, and much more.
Below we present a list of the 10 best plumbing services in Dubai.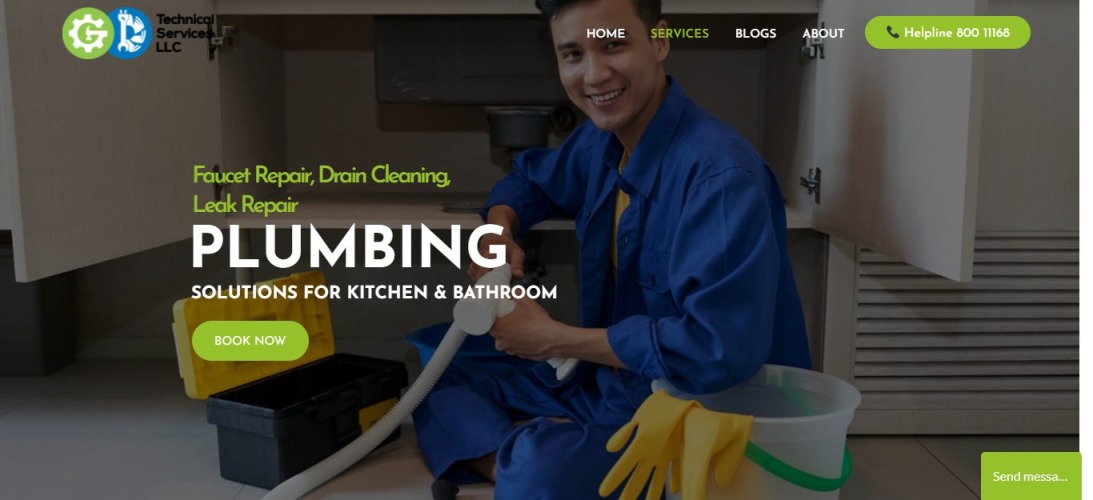 Glitter Diamond is one of the best home maintenance companies in Dubai. Provide the best plumbers in Dubai. They offer many services including plumbing, AC repair, electrical repair, painting, tiling, swimming pool maintenance, and many more. Many team of plumbing repair professionals who are fully equipped with necessary tools and offer reliable service at reasonable prices.
Glitter Diamond Technical Services LLC was started in 2015 with a team of vibrant young professionals. They also provide handymen who take up services related to electrical connections and plumbing units (MEP works), carpentry, flooring and tiling.
They even provide smartphone and laptop repairs at competitive rates Glitter Diamond provides emergency plumbing services and kitchen plumbing services and repair with faucet and leak repair, and drain cleaning.
Contact at:
E-08, M-Floor, Fatima Al Owais Bldg, Al Rigga, Dubai
Phone: 800 11168
Office No.: 04 880 4444
---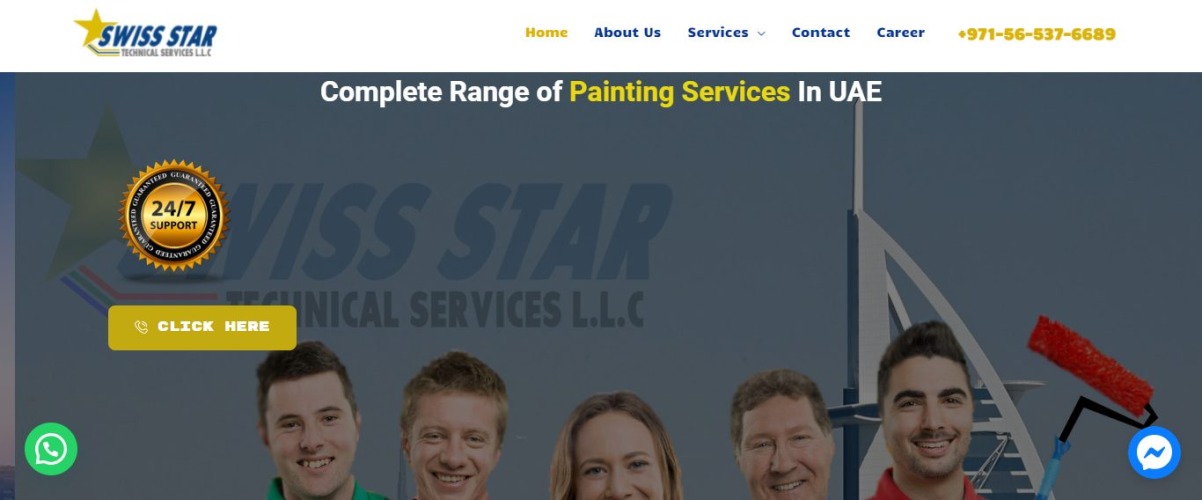 Swiss Star is another leading plumbing services Dubai and it is also a service provider for services like home maintenance, cleaning, air conditioning repair, AC duct and coil cleaning, electrical installations & repairs, and painting contract and handyman services. With this company, you get a one-stop solution for all your plumbing and maintenance needs.
Whether it is a leaking tap or drain pipe, or broken faucet or fixture, the plumbing professionals can handle various categories of plumbing work and comprehensive facility commercial and industrial services as well. They provide reliable and trustworthy service under a project manager for a safe service delivery.
Contact at:
Office no. 4, G6, Morocco, International City, Dubai, UAE
Call/Whatsapp: +971547024945
---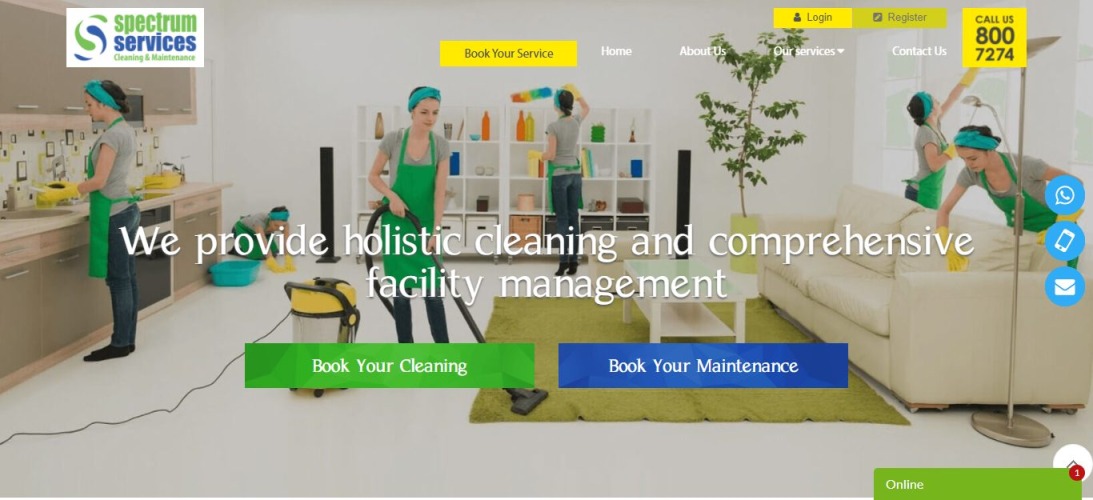 Spectrum Services in Dubai is a renowned cleaning service in Dubai who also provide efficient plumbing services Dubai. Their portfolio includes a range of services such as before and after party cleaning services, babysitting, floor cleaning, house cleaning, painting, AC services, water tank cleaning, and even part time maids.
Spectrum Services has a professional team of expert plumbers that are capable of repairing all kinds of tap and drainage issues ranging from leaked faucets, showers, broken fixtures, water pump repair and maintenance, mixer tap and gate valves, sink plugs and drains.
The agency all provides leakage maintenance in case of leaking water in walls, ceilings, and floors. They also perform routine preventive measures and repairs and maintenance in homes and offices across Dubai on a weekly basis. You can book their services starting from AED 30 per hour and also avail of booking discounts when booking an appointment online on the website.
Contact at:
Office 906, Al Thuraya Telecom Tower,  Al Barsha Heights, Tecom, Dubai
Tel      : 8007274   ,   04- 4310113
---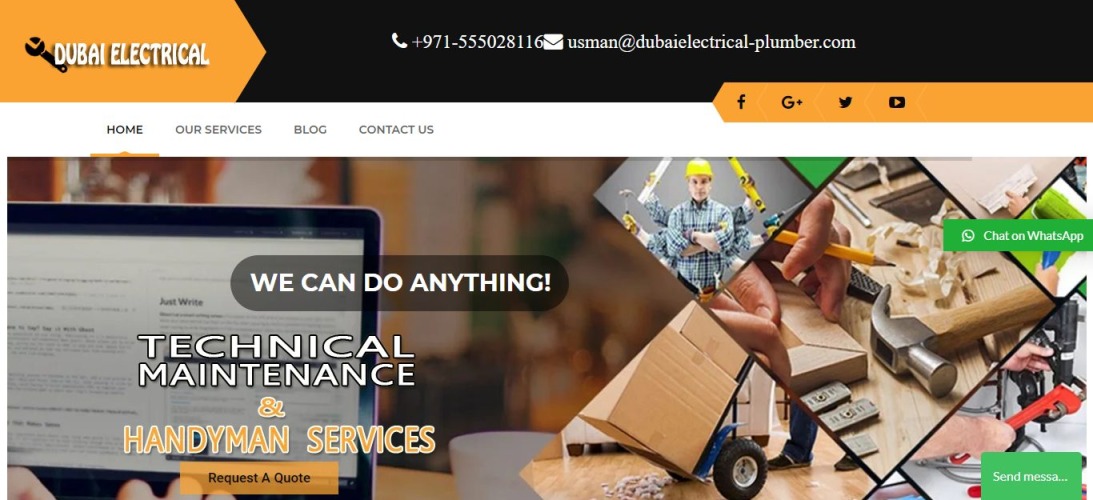 Dubai Electrical-Plumber Company has Experience of over 15 years in the industry. They have a team of highly professional and trained best plumbers in Dubai who use safe and best quality equipment for services. You can call them for any of your plumbing issues whether it is for your washroom shower or the leakage of the pipes.
They cater to all kinds of plumbing issues like sanitary fixing, plumbing, emergency plumbing services, sewage and drainage cleaning, and bathroom fittings.
The agency provides professional handymen who provide plumbing, electrical, home renovation, painting, carpenter, tiling and flooring, and other home maintenance assistance. Their services are offered at low prices so that they are easily affordable for the common man in Dubai. Not only in Dubai, but their services are also located all over UAE.
Contact at:
Dubai Multi Maintenance Services
Phone: 0555028116
---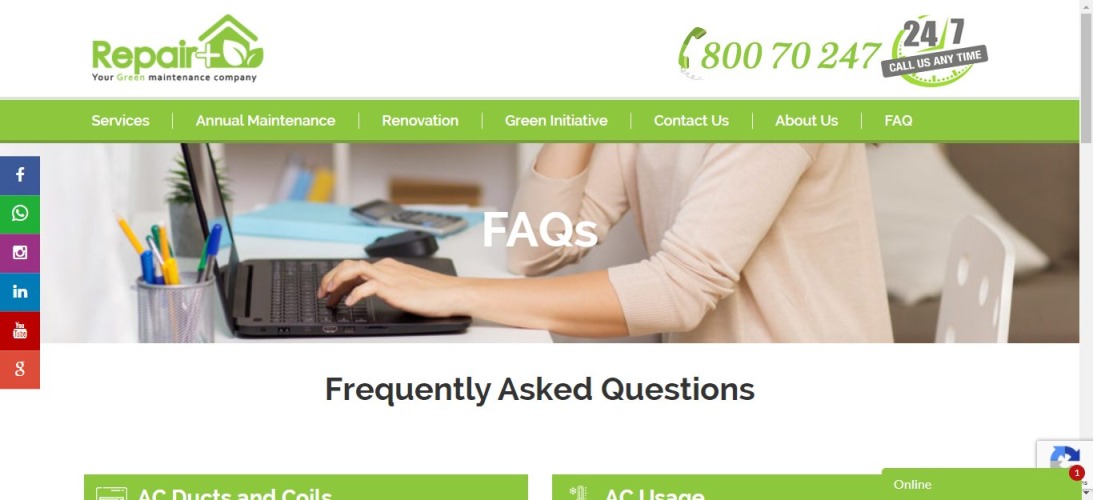 Repair Plus is a professional maintenance and plumbing company that provides plumbing services in Dubai based on quality, cultural diversity, and originality. Their main focus is to foster practical green and environment-friendly. Methods of repair and maintenance in their clients' daily lives.
This company has been awarded the Best Home Maintenance Company in Dubai for two consecutive years which shows the type of quality work they provide. The company provides a full range of plumbing services Dubai from fixing dripping faucets, fixing leaks,  fixing water pumps, and even dishwasher and washing machine installations and maintenance.
Besides plumbing, they also provide AC repair, electrical, painting, carpentry, masonry, and handyman services. A unique thing about their service is that as part of their green initiative, they also take care to plant 10 trees as a thank you note to each customer that uses their services.
Contact at:
Repair Plus LLC, Shed No.1, 24th Street, Al Quoz Industrial Area 4, Dubai
Phone: 800-70 247
---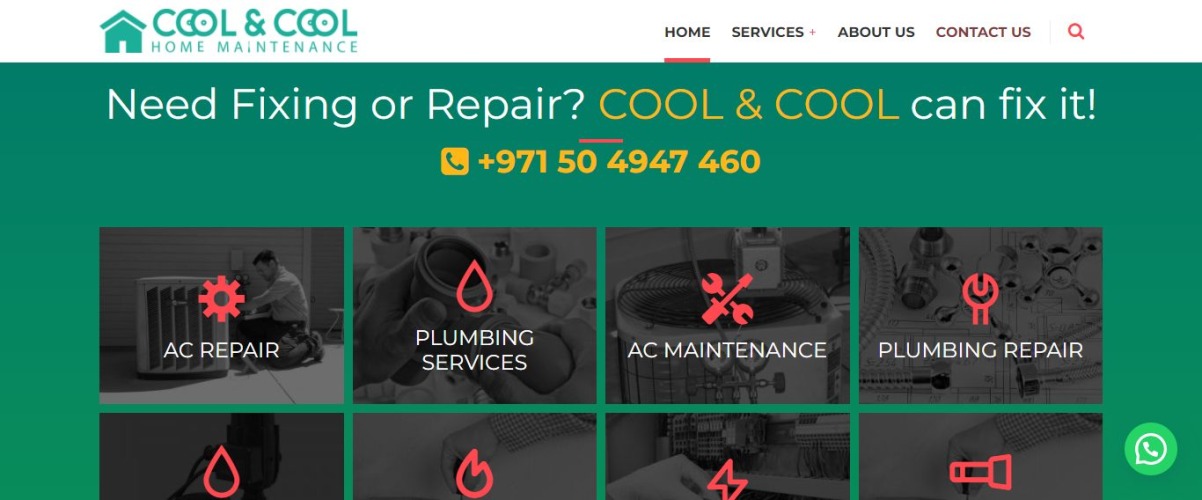 C&C or Cool and Cool Home Maintenance Services Company in Dubai has over 10 years of experience in home maintenance, plumbing, air conditioner repair, and other routine home repair and maintenance services. If you have any plumbing issue ranging from the simplest of tap leakage to complex issues like broken drainage or clogged drains you can contact them for timely assistance and quality repair services.
C&C Dubai offers call based services for all kinds of plumbing issues including plumbing service, plumbing repair, water tap installation, water pump installation, repair and replacement of water pipes, water leakage repair, clearing drain blockage, water heater repair, and 24x 7 emergency plumbing services.
C&C provides efficient reliable and cost effective plumbing and maintenance services with the best plumbers in Dubai. They have experienced, skilled, and trustworthy technicians who can handle all issues readily and efficiently and deliver great value to their customers with minimum hassles.
Contact at:
Dubai, UAE
Phone: 971 4458 6233
---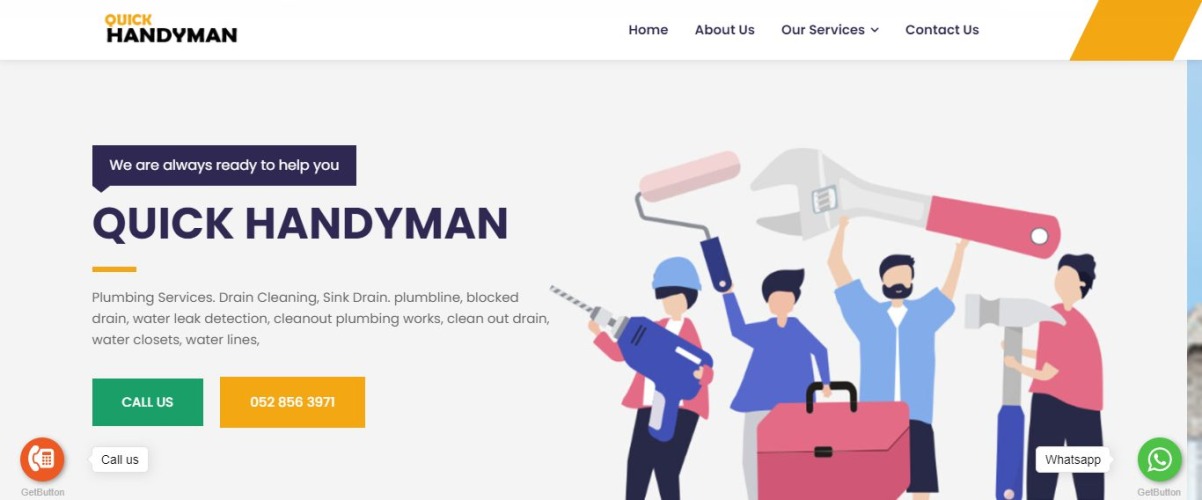 Quick Handyman is also among the top plumbing services in Dubai. In fact, they provide a range of services that include all kinds of plumbing work. They provide plumbing services, precision plumbing, and various other services like drain cleaning, sink drain unclogging and pipe replacement, water leak detection, cleaning and repair of water lines, closets, and pipes, basement flooding, and many more.
They provide well-trained and experienced handymen and plumbers in Dubai who can take care of your all kinds of plumbing issues in no time and at affordable rates. You need not worry about prices or quality of work.
when taking the services of Quick Handyman services. Besides plumbing, this company also provides other services for painting, carpentry, electric installations and repairs, masonry, AC service and maintenance, and other repair works.
Contact at:
Office: 12 19D Street Al Quoz, Al Quoz Industrial Area 3, Dubai
Mobile: 971 52 856 3971
Whatsapp: 971 52 856 3971
---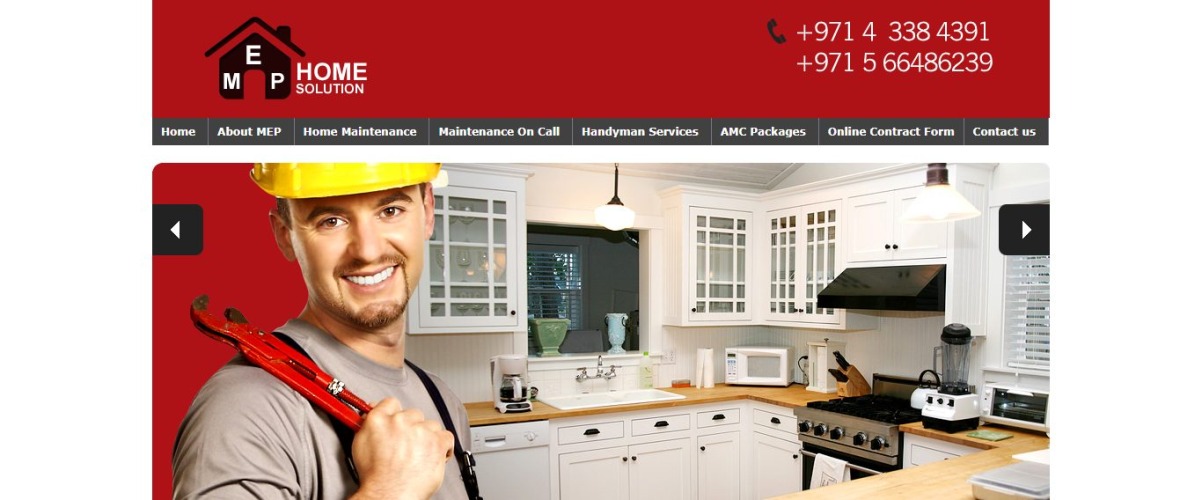 MEP Home Solutions Dubai is another reliable plumbing company in Dubai. You can rely on them for all types of household and commercial plumbing needs. The agency has a team of well-trained plumbers in Dubai who can fix.
various types of plumbing issues such as bathtubs, sinks showers, faulty drain lines, leaky faucets or showerheads, and clogged garbage disposal areas. They can also fix appliances such as washing machines, dishwashers and water heaters, and pumps.
MEP Home Solutions also provide emergency plumbing maintenance services and repair and bathroom fittings and remoulding. MEP Home Maintenance can handle any repairs and installations to prevent future damage and provide a safe home environment. Besides plumbing services, they also offer other home maintenance services like AC repair, electrical maintenance, carpentry, masonry, and home painting services.
Contact at:
MEP Home Solution Services L.L.C., P.O. Box, 66594 Dubai
Phone: 971 43 384391
Mobile: 971 5 66486239
---
WeFix Technical Services LLC
WeFix Technical services provide a range of services that include home upgrades, property maintenance, refurbishing, cleaning services, AC maintenance, and plumbing services in Dubai. They also provide electrical and painting services and even take up AMCs or annual maintenance contracts for apartments and villas.
This agency has a background in the hospitality industry and therefore understands the importance of consistently high levels of service delivery. Their plumbing services include fixing bathroom leakages and repairs. Many types of services tap installations, broken fixture repairs, unblocking drains and sinks, fixing mixer taps and gate valves, etc. If you are having a plumbing issue in Dubai and looking to hire a plumber, you can easily contact them for a range of services.
Contact at:
Wefix Technical Services LLC Warehouse 69 23rd St., First Al Khail St. Al Quoz Industrial Area 3 Dubai
P.O. Box 283553
Phone: 800933
---
Urban Clap Dubai
Urban Clap offers its repair, maintenance, and upkeep services in Dubai. They provide diverse home cleaning and maintenance services on demand. These include plumbing, repairs and maintenance, deep cleaning, moving and painting, car cleaning, disinfection, and even pest control.
Their plumbing services in Dubai can take care of all your plumbing. Needs from fixing leaking taps and faucets, broken fixtures in bathrooms, clogged drain cleaning, and maintenance and repair of geysers, etc. You can easily choose your desired service and book an appointment online on their website. Their trained service professionals will call you and come to your home at the scheduled time.
Contact at:
#2101, Indigo Icon Tower, Cluster F, Jumeirah Lake Towers, Dubai
Phone: 048722301
Conclusion
These are the best plumbing services in Dubai. At this time, you can check their services available online on their websites and accordingly book a service appointment. All of these plumbing agencies are well-established and reliable and provide a variety of on-demand maintenance and repair services. As per your requirements whenever you have a plumbing issue or emergency, just contact any of these agencies and fix your appointment for a better service at home.